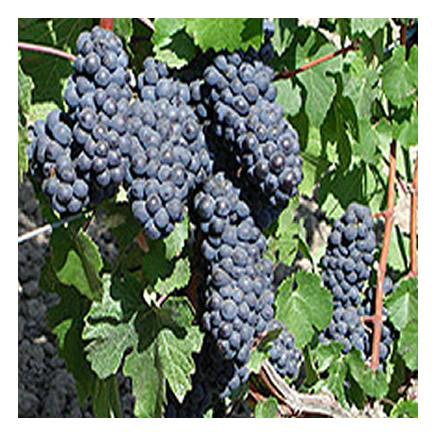 Pinot Noir is described as the most popular red wine and the oldest grape variety used in wine; although it is a difficult grape to grow and deal with in the winery. Pinot Noir is a lighter colored and flavored red wine. The name Pinot Noir is derived from the French words for "pine" and "black".
In selecting a Pinot Noir wine, pay attention to several criteria such as its region, climate, flavor, year, age, food and price.
By region
The best quality Pinot Noirs are found in Burgundy, France, as well as California, Oregon, USA, and New Zealand. Other countries which grow Pinot Noir are Australia, Austria, Brazil, Canada, Germany, Greece, Hungary, Italy, and Switzerland.
By climate
Pinot Noir grape is quite tolerant of the climate with warm days and cool evenings, although, it can be richer when it is grown in cooler and more humid climates.
By flavor
Pinot Noir's complex aroma has hints of ripe grape, black cherry along with the spices of sassafras, cinnamon, and mint. Its various flavors broadly arrange from fruit (cherry, strawberry, raspberry, rape tomato), floral (violet and rose petal), spice (rosemary, cinnamon, peppermint), terroir (mashroom, earth, truffle, leather, meat), herbal (beet, oregano, green tea, black olive), light oak (vanilla, coconut, sweet wood) and heavy oak such as oak itself, smoke, toast and tar.
By year
1994 Magnificent year; fleshy ripe fruit
1999, 2000 and 2002 were the best years for growing Marcassin Pinot Noir with highest scores
The 2003 growing season was warm and dry. Wines from this vintage are nicely colored with concentrated ripe fruit flavors and aromas.
2006 Excellent year for growing Pinot Noir. Wines fleshy and forward with adequate balance of acidity and fine-grained tannins.
By age
2001 Pinot Noir makes outstanding vintage with wines of character and finesse.
1996, 1998 and 1999 Good vintage, best names should age well
The good choice of vintage wines is 2001 Pinot Noir Vintage Reserved Willamette Valley and Cristom Pinot Noir Jessie Vineyard 2003
By food
Pinot Noir is best paired with simple and rich foods such as grilled salmon, roast beef, or any dish that features mushrooms as the main flavor element. Other main dishes that match well with Pinot Noir include lamb, pheasant, and duck. It also pairs well with vegetables and baked or grilled chicken.
By price
Acacia Pinot Noir, Carneros 2002 $20
Aromas of bright red cherry and cinnamon spice are followed by flavors of dark, complex fruit with a lilt of decaying leaves and mushroom/mineral.
Bouchaine Pinot Noir "Gee Vineyard" Carneros, Napa Valley 2000 $50
Spiced inspired aromas of black cherry and mineral, and then there are flavors of cheerful red and black cherry, licorice, strawberry jam, complex spice and beautiful mineral elements.
Castle Rock Pinot Noir, Russian River 2002 $13
Fruit forward aromas of strawberry jam and lots of spice, then flavors of very ripe strawberry and red cherry with a touch of cinnamon follow.
Happy choosing! Enjoy your Pinot Noir!
Reference:
1. How to Pick a Good Pinot Noir: 4 Steps (with Pictures)
2. How to pick a pinot: a beginner's guide to pinot noir – Good Food